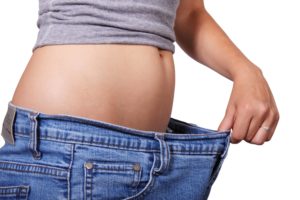 Have you tried various fad diets without success? Have you lost weight just to pack it back on again? At Rose Canyon Health & Wellness, we offer weight loss management programs in Mesa, Arizona that can help you lose weight and keep it off. Today, we're discussing the benefits of weight loss and the impact it can have on your day-to-day life. If you have any additional questions about our weight loss treatment in Mesa, feel free to contact our clinic. We would be happy to answer any questions you may have about weight loss near you.
Improved Sleep
Did you know that being overweight can actually impact the way that you sleep? Along with increasing the risk of sleep apnea, excess weight can literally result in a worse nights sleep according to research. After 6 months, participants reported better sleep along with sleeping longer overall.
Hormonal Balance
When people think of hormones, they typically think of puberty, testosterone and estrogen. Excess weight can impact estrogen levels along with the thyroid, resulting in hormonal imbalances that directly impact your metabolism and ability to lose weight and keep it off.
Improved Sex Drive
Many people who are overweight complain about the impact it has on their sex drive and sex life. Weight loss and exercise can improve your sex drive, self-confidence and stamina in the bedroom. This is due to physical changes in the body along with hormonal changes.
Less Pain
Did you know that carrying around even 15 extra pounds can put excessive strain on your whole body? Many patients who are overweight experience discomfort, stiffness and pain throughout the body, making it difficult to get up and exercise in the first place. Losing weight can reduce the extra strain and pressure on your body, resulting in a reduction of pain and discomfort.
Better Taste
You would never think that your weight could impact the way you taste things, however, research has suggested just that. During a study, it was found that those that are obese have around 25% fewer taste buds than those that are of a healthier weight. This is due to inflammation in the body which can directly impact the taste buds (along with various other things).
Start Weight Loss Treatment in Mesa, AZ Today
Ready to lose weight and keep it off? Rose Canyon Health & Wellness is always accepting new patients and would be more than happy to get you on our schedule for an appointment.