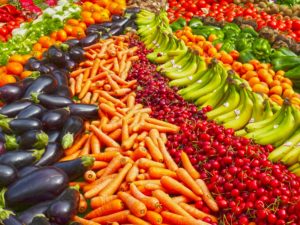 Do you suffer from chronic pain? Been researching into natural pain remedies? Interested in an inflammatory diet to reduce your pain? At Rose Canyon Health & Wellness, we take a functional and integrative approach to medicine, including the dietary aspect. We believe that diet can drastically change your health, well-being and overall life. Today we're discussing how an anti-inflammatory diet can naturally treat pain in Mesa, AZ. If you have additional questions or would like professional help with your pain management diet, please reach out to Rose Canyon Health & Wellness, we're always happy to help.
Avoiding Processed Foods Can Reduce Pain
Did you know that fast, processed food is actually super unhealthy? Surprise! You have to eat real food to be healthy. We recommend avoiding baked goods, cereals, chips, basically anything in a box or bag. These foods tend to contain nasty ingredients (some of which are known chemicals) that can contribute to inflammation and pain in the body, among other health conditions.
Eat Vegetables & Fruits Can Reduce Inflammation
While avoiding the bad stuff, it is important to increase the good stuff. You should be eating at least 6 servings of vegetables a day along with at least 3 servings of fruit. We recommend trying fruits and vegetables of all colors to ensure you are getting balanced nutrients.
Reducing Alcohol Consumption Can Reduce Pain & Inflammation
If the hangover that comes with drinking alcohol wasn't a big enough hint it isn't great for you, maybe the fact that it causes dehydration and malnourishment will be more convincing. Being properly nourished and hydrated is an essential part of feeling good and properly healing your body. Women should stick to one drink while men can typically have two.
Although these tips aren't a complete guide to an anti-inflammatory diet, they are a wonderful start for anyone interested in naturally reducing discomfort, stiffness and pain in the body.
Schedule Pain Consultation in Mesa Today
For a more complete guide on anti-inflammatory diets and natural pain treatment in Mesa, AZ, we recommend scheduling an appointment with Megan Haden at Rose Canyon Health & Wellness.