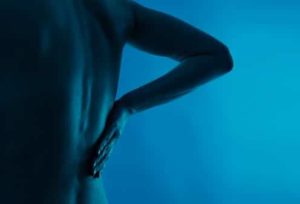 Chances are that unless you've been living under a rock for the last decade or so, you've heard of the opioid epidemic. The opioid epidemic refers to the rapid increase in the use of prescription and nonprescription opioid drugs, in the United States, beginning in the late 1990s that is still occurring today, resulting in about 180 deaths a day due to opioid-related overdoses. At Rose Canyon Health & Wellness, we believe in taking a more natural, drug-free and safe option when it comes to pain management. We offer a variety of Mesa natural pain management options, including injections, supplements and medical counseling that can improve your day-to-day life and reduce your symptoms. By offering a more natural option for pain management, we can help to reduce the risk of abuse and/or addiction in patients while providing the quality care they deserve.
Mesa Pain Management Injections
Depending upon the location and cause of your pain, pain injections in Mesa can be a wonderful option. Rose Canyon Health & Wellness offers joint injections and trigger point injections. These injections can help the body to naturally heal, resulting in a reduction of pain and symptoms.
Natural Pain Supplements Mesa
Did you know that there are natural things that can help to reduce inflammation and pain in the body? While pain medications may have a purpose for limited use, taking a more natural approach is a lot healthier and typically has a lot fewer side effects and symptoms. At Rose Canyon Health & Wellness, we can help select the perfect supplement regimen to aid in your Mesa pain management.
Mesa Pain Management Counseling
For many patients, changes to lifestyle, diet, exercise and physical therapy can have a massive impact on pain and the associated symptoms. At Rose Canyon Health & Wellness, we provide our patients with guidance on their exercise routine, diet and lifestyle choices, teaching them to live a more healthy, low-inflammation and pain-free life.
Schedule Functional Pain Management in Mesa, AZ Today
Interested in pain treatment in Mesa, Arizona? Want to visit a doctor that is dedicated to finding the root cause of your pain, not just masking it with medications? Contact Rose Canyon Health & Wellness today, we'd be happy to get you on our schedule.