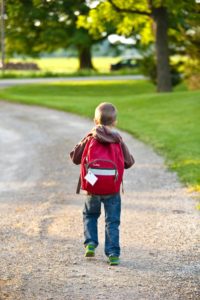 When it comes to going back-to-school, there are quite a few things that can get added to a parents plate. Back-to-school shopping for supplies and clothes, open houses at schools, wrapping up summer programs, etc. Along with all of these things, it is also important to make sure your child has a back-to-school physical in Mesa, Arizona. Getting an annual physical in Mesa can help your child stay healthy and ensure a more successful school year! Ready to schedule an annual school physical nearby for your child? Contact Rose Canyon Health & Wellness today, we are always happy to see new patients.
Development
During a routine school physical for your child, their health professional will check all of the body systems to ensure there are no apparent problems. This allows us to catch any problems early on and create a treatment plan to address any problems.
Immunizations
A routine physical in Mesa, AZ involves checking your child's immunization records to ensure that they are up to date with all required immunizations. Immunizations may be required to admit your child into school in the fall.
Safety Information
Along with the health of your child, safety behaviors such as wearing a helmet and even using a seatbelt may be discussed during the course of your child's physical. These are all good reminders for behaviors that will keep your child safe over the coming years and avoid any accidents that result in severe injury or worse.
When it comes to going back to school, make sure your child is as healthy as they can be. Dealing with health issues or ailments during the school year can result in distractions, lower grades and your child falling behind.
Schedule Back-to-School Physical in Mesa, Arizona Today
Interested in scheduling a Mesa, AZ routine physical? Contact Rose Canyon Health & Wellness today.