Do you suffer from heartburn, inflammation or even depression? Have you been seeing various doctors, taking different medications and masking your symptoms? While many doctors in Mesa, Arizona and the rest of the world focus on prescribing medications that mask symptoms, at Rose Canyon Health & Wellness we take a bit of a different approach, known as "functional medicine". Unlike traditional medicine, functional medicine focuses on the root cause of your condition and/or symptoms. Today, Rose Canyon Health & Wellness is discussing functional medicine, what it can be used to treat and why you should consider a functional nurse practitioner in Mesa.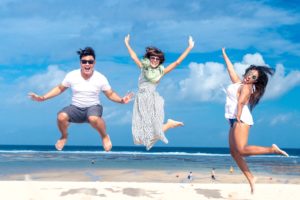 What is Functional Medicine?
Functional Medicine is a systems biology–based healthcare approach that focuses on identifying and addressing the root cause of a condition, disease or symptom. Each symptom or diagnosis may be one of many contributing to a patient's exact illness. At Rose Canyon Health & Wellness we view the body as an integrated system, not a collection of independent systems that are divided up by medical specialties. Functional medicine treats the whole system, not just masking the symptoms.
What Can Functional Medicine Treat?
Functional medicine is an approach to healthcare and can be useful in the treatment of most any symptom, condition or disease. Functional medicine is an approach that looks at your body as a whole system, addressing the whole body and attempting to fix it completely.
Why Functional Medicine?
For many, many years, healthcare and medicine has focused on masking symptoms and treating the body as a bunch of separate systems. Functional medicine however, focuses on your body as a whole and aims to treat you in a more natural way. At Rose Canyon Health & Wellness, we take time with each of our patients, learning about their body, story and history. This allows us to better detect, diagnose and treat a wide range of ailments.
Schedule Functional Medicine in Mesa, AZ Today
Looking for a functional medicine doctor in Mesa, Arizona? Want a nurse practitioner that actually listens to you? Contact Rose Canyon Health & Wellness today, we would be more than happy to get you on our schedule.