[vc_row][vc_column][vc_column_text]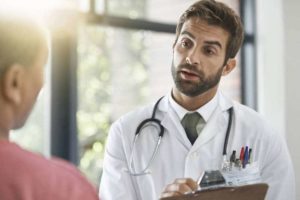 Does your family have expensive copays and deductibles? No insurance at all? Tired of visiting an urgent care anytime someone isn't feeling well? Wish there was a way to get family care in Mesa, AZ without health insurance? At Rose Canyon Health & Wellness we believe that everyone deserves access to exceptional healthcare, even those without insurance. We offer direct primary care plans for those without insurance or those with costly copays and deductibles. With direct primary care, patients can visit Rose Canyon Health & Wellness for one, low monthly cost.
Can I Get Healthcare Without Insurance?
Many people believe that without insurance they can't receive wonderful family healthcare, this is far from the case. Many families rely on urgent care facilities or emergency rooms in Mesa when they don't have insurance, racking up costly bills in the long run. Rose Canyon Health & Wellness provides an option that allows individuals, families and even employees to receive primary care for as low as $65 a month. No copays, no deductibles, longer visits, same-day appointments and even tele-medicine.
If you have additional questions about an appointment without insurance, the monthly costs for direct primary care or anything else, feel free to reach out. We're always accepting new patients and are happy to help.
About Mesa, AZ Direct Primary Care
Direct primary care is a form of direct primary care that takes the insurance company out of the middle, allowing patients and their healthcare provider to make an arrangement. At Rose Canyon Health & Wellness, we offer various options. For individuals, plans start at $65 a month. For families, plans start at $150 for 4 members. Employers/employees can receive a discount when 10 or more employees are enrolled.
Visit Our No Insurance Nurse Practitioner in Mesa, AZ Today
Interested in scheduling an appointment without insurance in Mesa? Contact Rose Canyon Health & Wellness today, we would be happy to help![/vc_column_text][/vc_column][/vc_row]