[vc_row][vc_column][vc_column_text]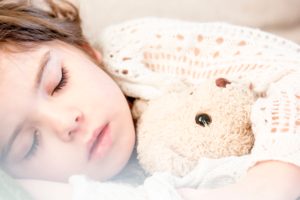 Woke up feeling sick today? Is your child experiencing a fever, cough or even vomiting? Not sure if you should visit an urgent care clinic, maybe even the emergency room? At Rose Canyon Health & Wellness, we are proud to offer same-day appointments in Mesa, Arizona for those in need. While primary care may not be adequate for a medical emergency, our office can provide the same level of care as an urgent care clinic, typically for a fraction of the cost. We even offer direct primary care plans that allow patients to pay a low monthly fee for monthly primary care, allowing them to avoid the copays, deductibles and pitfalls of dealing with an insurance provider. Interested in scheduling your same-day appointment nearby? Contact Rose Canyon Health & Wellness today, we're always accepting new patients.
Benefits of Same-Day Healthcare
When it comes to same-day appointments, there can be many benefits for the patients, including:
With a same-day appointment, our patients can receive the medical care they deserve when they need it. No waiting days or weeks to get into our practice. Simply give our Mesa healthcare office a call and we can get you added to our schedule for an appointment.
Same-day appointments in Mesa allow our patients to skip the urgent care clinic. Don't have a primary care manager? Not a problem! Rose Canyon Health & Wellness would be happy to provide a same-day appointment for you or your loved one. Urgent care facilities can often be quite expensive, lack certain testing abilities and have long-wait times.
Our same-day urgent care visits for those without insurance. No insurance? No problem. At Rose Canyon Health & Wellness, we offer urgent care visits in Mesa, Arizona. Schedule your same-day visit with us right away.
Schedule Same-Day Appointment in Mesa, AZ
Interested in scheduling a healthcare appointment in Mesa, Arizona today? Feel free to reach out to Rose Canyon Health & Wellness, we are always welcoming new patients and would be more than happy to get you added to our schedule for the healthcare you deserve.[/vc_column_text][/vc_column][/vc_row]