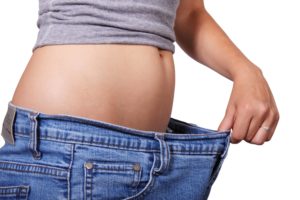 Have you tried various diets without much success? Interested in naturally losing weight in Mesa? Wondering how you can lose weight each month and keep it off? Think you may need professional help? At Rose Canyon Health & Wellness, we offer weight loss management in Mesa, Arizona for those that are in need. With our weight loss program near you, Megan Haden, our nurse practitioner, tailors a plan to your exact lifestyle and goals, helping you achieve your weight loss. Today, we're providing additional tips for those that are trying to lose weight and keep it off.
Drink More Water
Did you know that dehydration can actually increase inflammation in the body and reduce the metabolism? Along with filling you up and suppressing your appetite, water can be great for boosting the metabolism and removing toxins from the body. Drinking more water can help you lose weight and feel better overall.
Eat Healthy Food
Food is a major factor when it comes to losing weight and feeling good overall. We recommend avoiding packaged and processed foods as much as possible and instead opting for the outside aisles of the grocery store where fresh fruits, vegetables, meats and other healthy things are located.
Get Exercise
We've all heard how important exercise is for weight loss and it is true. Getting exercise daily, even if it is just a walk around the neighborhood can help you not only lose weight but also build muscle, feel stronger and be overall more healthy.
Seek Professional Weight Loss Treatment
When it comes to changing your lifestyle for weight loss, it can be important to trust in a trained professional. Our programs are tailored to each patient to ensure maximum results.
Schedule Your Weight Loss Consultation in Mesa, Arizona
Interested in losing weight and keeping it off? Considering Mesa weight loss management? Contact Rose Canyon Health & Wellness today to schedule your appointment, we look forward to helping you with your goals.