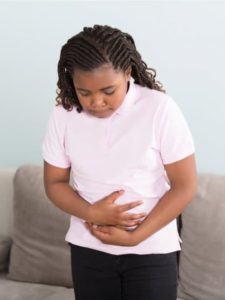 Do you suffer from chronic bloating, gas, nausea, constipation or even diarrhea? Tried medications, diets and even not eating without much of a result? Wishing there was a doctor that could look into the cause of your gastrointestinal symptoms instead of just trying to mask them? At Rose Canyon Health & Wellness, we offer natural gastrointestinal disorder treatment in Mesa, Arizona and would be more than happy to help. We take the time to listen to our patients, learn about their history and truly understand what is going on. We create treatment plans that address the root cause instead of the obvious symptoms. To schedule your GI disorder consultation in Mesa, simply give our practice a call, we're always happy to help.
Dietary Guidance
Did you know that most gastrointestinal disorders and symptoms can be worsened depending upon diet? Low fiber, high fat meals are directly correlated to the symptoms related to "irritable bowel syndrome", while eating certain things like tiny seeds or nuts can lead to a diverticulitis attack. Rose Canyon Health & Wellness can help you eat better for your health, reducing your overall symptoms and improving how you feel on a daily basis.
Lifestyle Advice
Lifestyle choices can also play a big role in how our gastrointestinal system is working on a daily basis. Cigarette use, excessive drinking, lack of sleep and even stress can lead to a wide range of gastrointestinal complications. Rose Canyon Health & Wellness will look over your history and make recommendations to your lifestyle that could reduce your symptoms and improve your daily life.
Physical Activity & Exercise Assistance
The amount of physical activity and exercise you experience on a daily basis can also have a big impact on the function of your gastrointestinal system. Rose Canyon Health & Wellness can discuss your exercise and physical activity regime and make recommendations to help improve your digestion, gastrointestinal function and day-to-day life.
Start GI Disorder Treatment in Mesa, Arizona Today
Interested in naturally treating your gastrointestinal disorder? Want to address the cause of your discomfort instead of masking it? Contact Rose Canyon Health & Wellness today to schedule your appointment, we are always accepting new patients and would be happy to help.