[vc_row][vc_column][vc_column_text]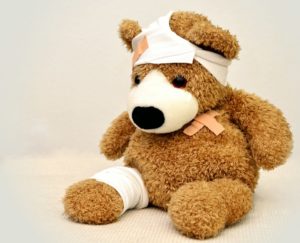 Do you suffer from Lupus, Osteoarthritis, Crohn's Disease or some other chronic illness? Do you find yourself visiting your primary care manager in Mesa, Arizona quite often? Copays adding up each month? At Rose Canyon Health & Wellness, we understand how expensive healthcare can be for those that have to visit their healthcare provider regularly and are happy to try and help! We offer direct primary care in Mesa for patients that are interested in paying one low monthly cost to visit us as many times as they'd like. This can be perfect for patients that are frequently sick or under the weather that need to be checked on by their nurse practitioner.
What is Direct Primary Care in Mesa?
Direct primary care is a new approach to healthcare that allows healthcare providers to spend more time with each patient, reduce their overhead costs and provide a better level of care. For patients, direct primary care is a new way to pay for your monthly healthcare visits. Pricing starts as low as $65 for individuals and families of 4 can get packages starting at $150. You can visit Rose Canyon Health & Wellness as many times as you need for the month with absolutely no copays. You will get to spend more time with Megan, allowing her to listen to you and create a treatment plan that can truly address the cause of your issues, not just focus on masking them.
How Can The Chronically Ill Benefit?
For patients that are chronically ill, the copays and fees can really add up. Some patients with insurance are required to pay upwards of $25 for each visit to their healthcare manager, even if they only see their healthcare provider 4 times that month, the cost is already going to be around $100, not including any additional costs for medications or testing.
Contact Us To Start Direct Primary Care in Mesa, Arizona Today
Do you or a loved one suffer from a chronic illness? Interested in Mesa direct primary care near you to reduce your overall monthly costs? Contact Rose Canyon Health & Wellness today to learn more and schedule your first appointment with us.[/vc_column_text][/vc_column][/vc_row]